Prior to the 2017 College World Series, Michigan, Ohio State, and UCLA were the only schools to have national titles in baseball, football, and basketball. Just recently the University of Florida joined the club.
The Gators have won 13 SEC Championships and have made 11 CWS appearances, yet this season was the first time they took home the national title. Not many people would have guessed this year's outcome to the College World Series. After losing to Arkansas in the SEC Tournament and later Bethune-Cookman in Regional play, it didn't look like the Gators would be making it very far.
Despite the predictions, Coach O'Sullivan and his team found themselves playing in the final series against LSU for the national title. Brady Singer led the Gators to a 4-3 victory in game one while striking out 12 batters, a record in the finals. In game two freshman Tyler Dyson took the mound. It was just his second start of the year. Dyson pitched six innings until pitcher Jackson Kowar came out of the bullpen. The Gators scored four runs in the eighth inning and the rest was history. Game two ended with a final score of 6-1 and the University of Florida was named College World Series champions for the first time.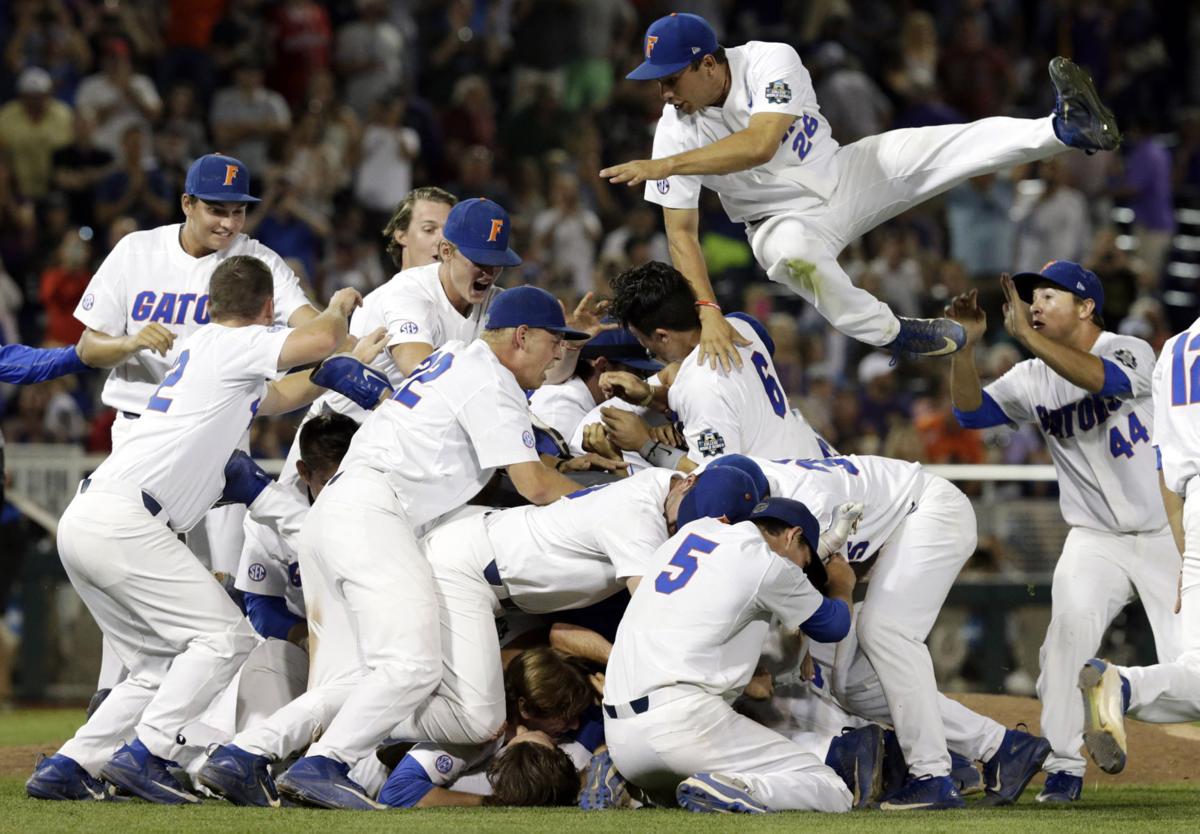 Pitcher Alex Faedo said the Gators "have had their backs against the wall the whole season", yet that never stopped them from fighting.