Let's go back in time.
It's 2017 and the Florida Gators and the LSU Tigers are preparing for game two of the College World Series.
The two teams faced off in TD Ameritrade Park on June 27, 2017.
A replay of the game will air on the SEC Network at 9 p.m. Saturday, June 20.
Game Preview
The Tigers and Gators are set to face off yet again. The two teams played a series back in March, and, later, they shared the SEC regular-season title. Florida did, however, fall to the Tigers in the SEC Championship game.
They will meet again for game two in the championship series on June 27 at 8 p.m. The game will air on ESPN.
Head coach Kevin O'Sullivan's Gators took game one with a 4-3 victory on June 26. Florida pitcher Brady Singer was solid for seven innings allowing just two runs.
LSU starting pitcher Russell Reynolds wasn't so lucky. He walked three straight Gator batters, which led to a three-run lead for Florida in the fourth.
Michael Byrne replaced Singer in the eighth and recorded his 19th save of the season.
Battle of the Pitchers
Saturday LSU will start left-handed pitcher Jared Poche in hopes of getting a win and forcing game three. The senior is LSU's all-time wins leader with 39 career wins for the Tigers. This will be his 70th start for LSU.
For the Gators, freshman pitcher Tyler Dyson will make his second career start. This will be his 24th appearance on the mound for Florida.
Key Players to Watch For
Deacon Liput, Florida's second baseman, has had success thus far in Omaha for the Gators. Against, Louisville the sophomore hit a three-run homer along with three RBIs. Liput has also had success against the Tigers. He had a career-high three stolen bases against the LSU on March 25.
Also for the Gators, junior JJ Schwarz leads the team in at-bats, runs scored, home runs, RBIs and slugging percentage.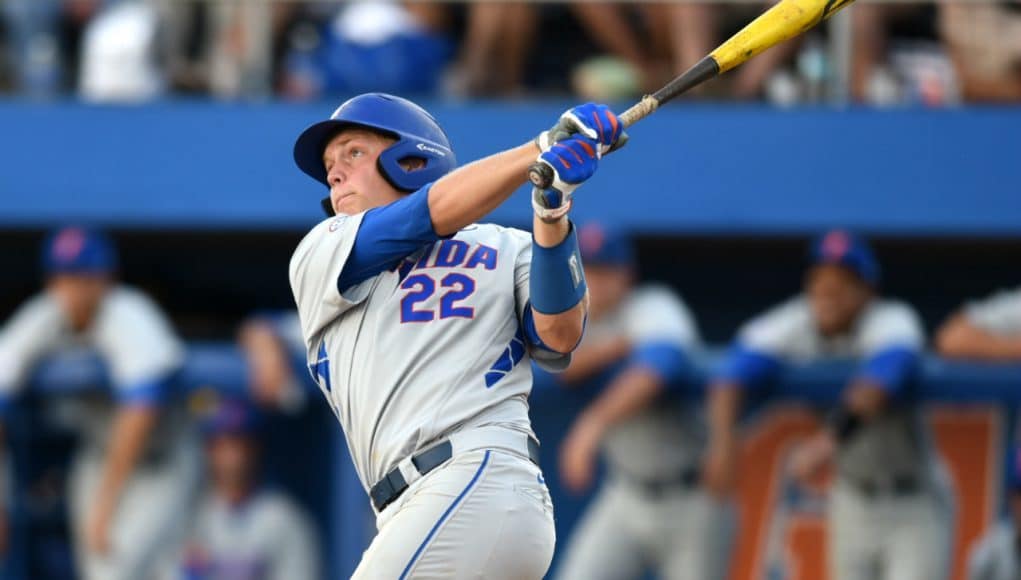 For the Tigers, Kramer Robinson is batting .307 and has started in all of LSU's games. He has hit eight homers on the season and was on the SEC All-Tournament team.
The Florida Gators have never brought home a College World Series trophy. For the LSU Tigers, this wouldn't be the team's first. LSU has won six national championships in school history. One of which was under current head coach Paul Mainieri in 2009.
Which SEC team will come out on top?